Handling an online grocery store is a great rich feel. But that store has to reach more customers and should enhance its sales process. For that boost of an online grocery store, one should take some steps to make the store impressive or beneficial to the customers. To take your grocery business online, Go1 Grocery, your one-stop destination for online grocery store' is here. Adding on, here are a few crucial tips to make some ideas that boost online grocery stores' reach & its sales.
Here are 5 great ideas which greatly help to boost your online grocery store.
Use attractive Homepage Banner/Slider
The phrases of slides on top of an Online Grocery website/App attract the buyer more as it comes first when entering your online store. Make it more cool & impressive. The phrases should tempt the consumer to buy those products. Make attractive and informative phrases about the grocery items and also provide offers & discounts of your store which could entice your customers.
Provide best Loyalty/Reward programs
Keeping your customers with yourself is the best thing to improve the sale process of the grocery store. It also helps manage during slow down or low new customer sales processes of your business. For that, start providing rewards which greatly attract the customer to buy products from you again. Rewards in the way of free gifts, free shipping, discount coupons, purchase & earn points to get offers, like those things that make your customer bind with you.
Also Read: Mobile Apps- Types of grocery business models leading market
Easy Checkout process
Make your checkout processes simple and easy. A lot of cart abandonment processes happened due to the long & complicated checkout process. Your sales rate will increase as it simplifies its checkout process. Make your customer order your grocery item in a simple and easy manner.
Broadly categorized product list
For a grocery store, there are a lot of products to sell from vegetables to cutleries. If an online grocery store does not clearly categorize its products, the customer may get stressed about choosing those products they need to buy. So, the categories of the product should be broadly segmentized to make customers' shopping fast & smooth.
Multiple easy payment options
The payment process is the essential thing which has to be done in all best possible ways which are convenient to the customers. Provide multiple payment options like online transaction, credit & debit card payment, Paypal, G-pay, Razorpay, and cash on delivery. Make easy, safe & secure payment options that help the customers to make hassle-free shopping in your online grocery store.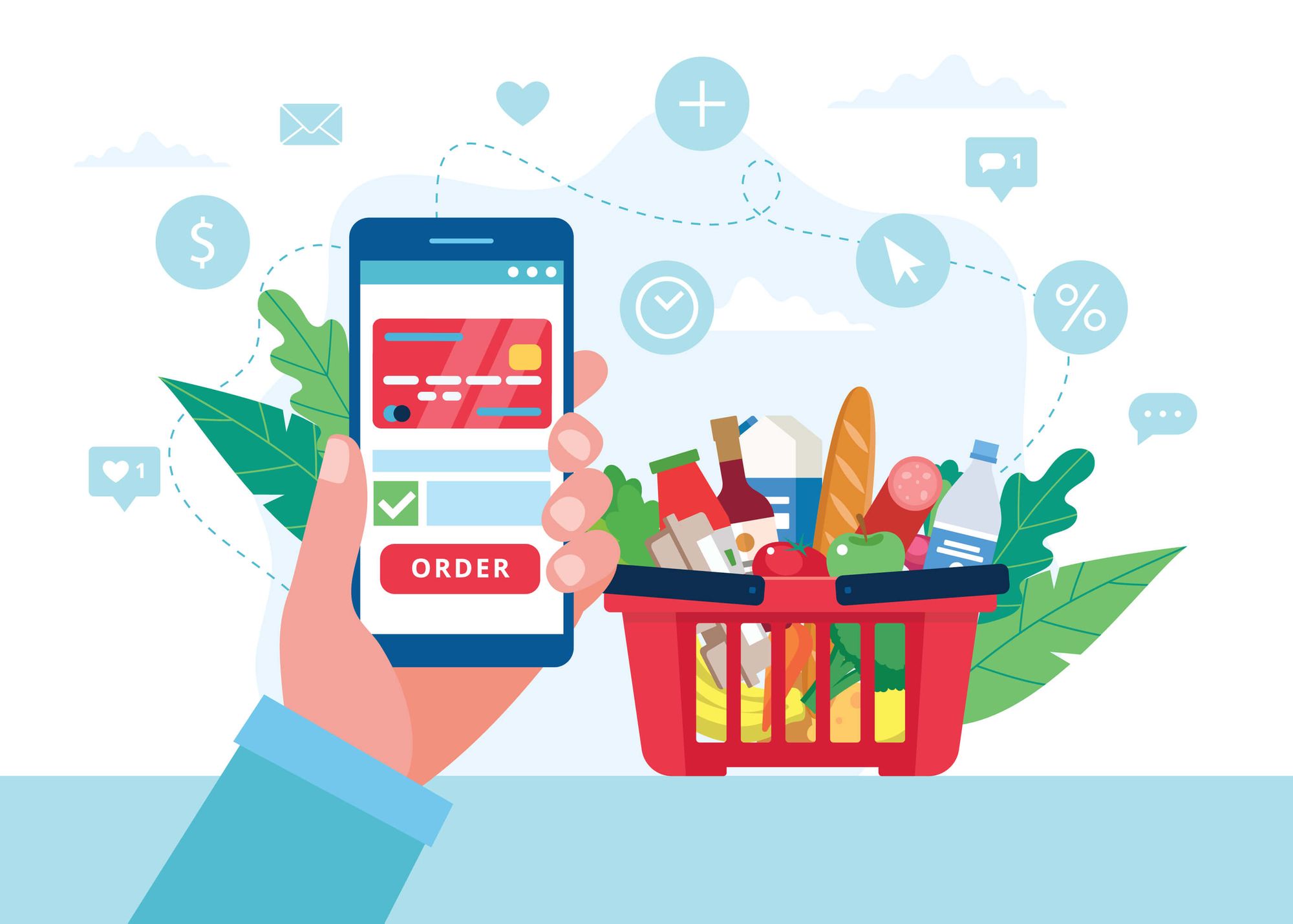 There are still more ways to boost your online grocery store to an extreme level. Want to re-design and boost your online store? Just enter into Go1 Grocery, the best platform for e-commerce solutions where you can also re-design or create a new app for your business & it will hugely help you to make your online store a phenomenal one. Never miss enhancing your online grocery store to bring it to its best level.