Moving your local or brick n mortar grocery business to the next street is possible but online is not going to work out always as the current market competition is skyrocketing. You may ask, why do I need to move online or own an online mobile application for my store? To improve business profitability, strengthen customer engagement, personalized experiences, loyalty program, intuitive solution, etc. With our Go1 Grocery solution, you can take your business online within just one week.
Read: How to choose the right grocery E-commerce provider
PROS OF OWNING ON-DEMAND GROCERY SOLUTION-
Customer ordering Website

Ordering Mobile Application

Driver delivery Mobile Application

Admin Panel (Web/App)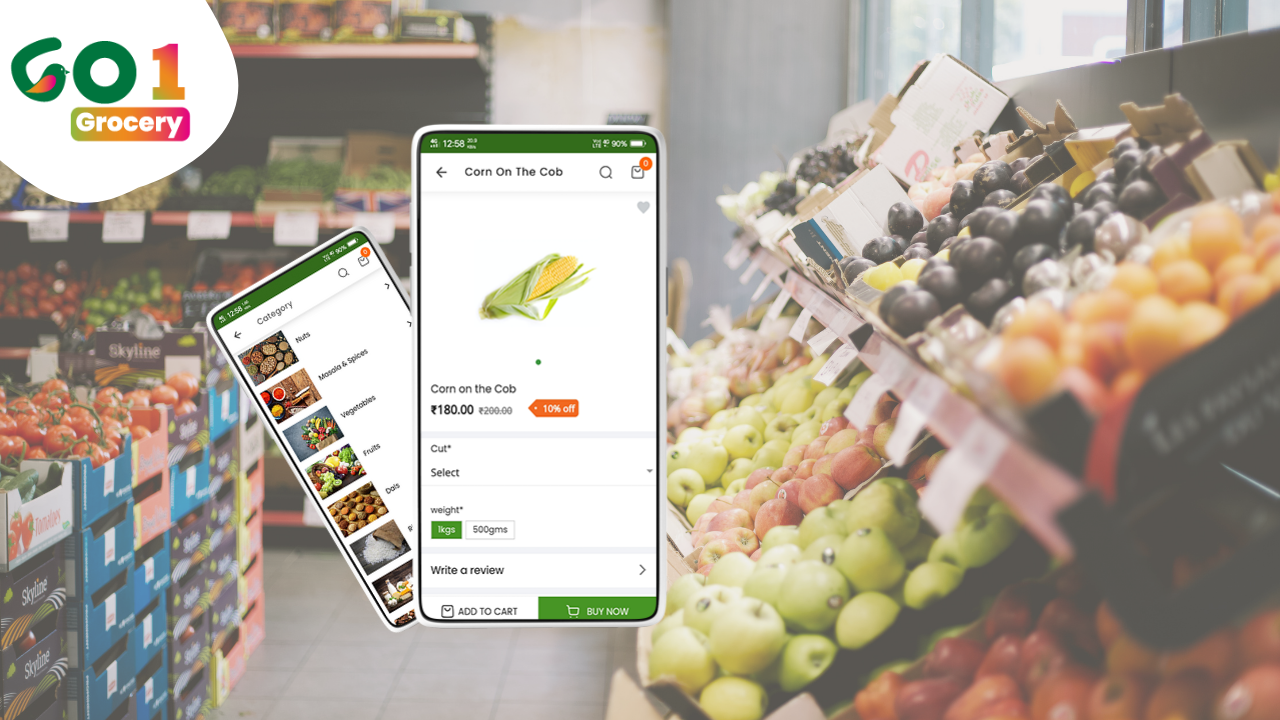 DIGITAL GROCERY COMMERCE
All you'll need to sustain and run a successful grocery E-commerce platform and website. Provide customers with precisely what they want, when and when they want it.
CONSISTENT BRAND EXPERIENCE
Offer shopping experiences that are distinctively branded, richly immersive, and appealing in order to increase conversions and revenue. Make groceries E-commerce appealing and functional across all platforms.
DRIVE SALES, BUILD LOYALTY
Encouraging flexible promotions with a clear goal in mind will help you increase your profits. We let you engage with shoppers like never before, with tailored flyers and targeted information on your mobile app.
AD TO CONVERT TRAFFIC INTO REVENUE
With a competitive, point-of-sale online advertising campaign, you can maximize grocery store advertising, enhance revenue, and drive shopper loyalty. Totally integrated into your branded online site.
Read blog: Why do grocery retailers need to build their own delivery app?
FEATURES THAT YOUR GROCERY DELIVERY APP SHOULD OFFER?
Grocery stores now have to act swiftly to guarantee that their online interactions meet the needs of both their customers and their businesses. And the E-commerce experience you provide to customers is crucial in determining whether or not they will return, or if their money will go to other, better-prepared online grocery shops. With Go1 grocery, you can own a smart grocery ordering app that can satisfy your customer's desires and trust.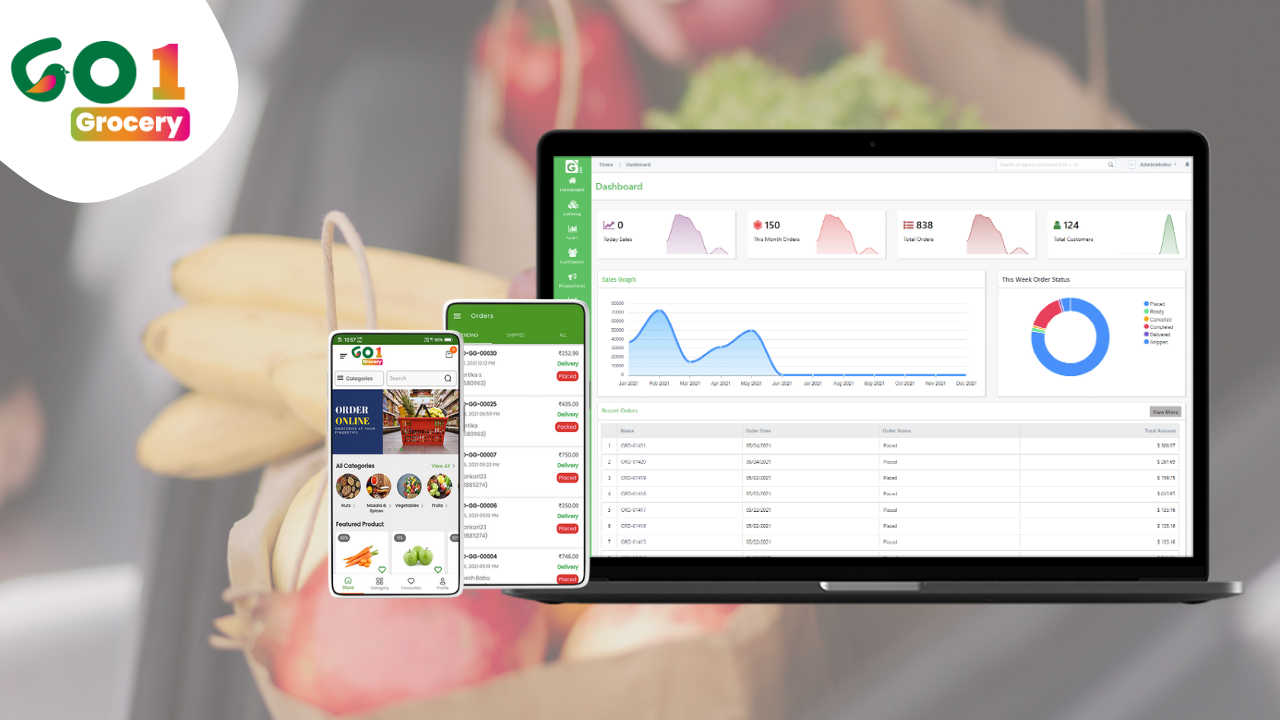 FOR CUSTOMERS-
Advanced product search filters

Custom Product information

Personalized Listing Page

Frictionless one-tap Checkout

Order and re-order list

Check order history

Enable online shipping/delivery fulfillment option

Scheduled curbside/home delivery slot option

Loyalty/Reward points

Membership Program
What's online for your grocery store this COVID?
Are you ready to sell online and succeed like Big Basket or Grofers? Call us today and own your online grocery solution within one week. Having any doubts? You can also check our Go1 Grocery website for a FREE live demo app.
Want to know: The future of grocery delivery in 2021-2022